Who we are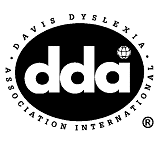 Davis Dyslexia Association International (DDAI) was formed in 1995 by Ronald Dell Davis and his associates in the wake of the success of Davis' book, The Gift of Dyslexia.
Our goals are to increase worldwide awareness of:
the perceptual gifts, talents, or potentials for genius that accompany and give rise to dyslexia and related life and learning challenges;
proven and effective strategies for resolving underlying problems that induce learning disabilities.
We achieve these goals through:
Davis Facilitators offer the following services:
DDAI is based in the United States and oversees training and licensing of Davis®providers worldwide.
Davis Affiliated Organizations
Licensed Affiliates of DDAI and associated organizations which provide training, development and/or information about Davis programs
Share this page!