Experiences – What Davis Clients Say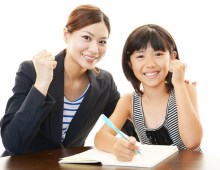 Since the launching of DDAI in 1995, tens of thousands of children and adults throughout the world have completed Davis programs. Many have reported back on their experiences and many facilitators have included client reports on their web sites.
This page features a sample of the hundreds of comments received from the many individuals who have completed programs, and from their parents and teachers.
There was a remarkable change. What was most interesting for me to watch was his ability to read information around him – signs, posters, pamphlets etc. He had previously struggled so much with this type of reading. Also, he has read chapter books on his own now. Instead of reading aloud to me, he reads on his own. He stops to tell me about the story and read interesting parts, so it seems like he really is understanding and enjoying.
Mother of 11 year old boy, British Columbia - from ReSet
We were so frustrated watching our bright, enthusiastic daughter having so much difficulty with spelling and writing. What a pleasure it is to see her master words and know that she will never have a problem spelling them again. In fact, she spells them better than me–forwards and backwards and forwards again!.
Mother of 11 year old, New England, US - from
New England Dyslexia Solutions
Our daughter's confidence has grown tremendously and her ability to share with us what she needs to be a successful learner is wonderful. As we head into parent teacher conferences we are no longer filled with dread and fear. After her first evaluation with the reading specialist this year, she is reading at grade level! She is excited to continue to work on her trigger word list after feeling successful for the first time in years.
Dawn and James, Parents, Idaho, US - from
Center Point Learning Solutions
My son is very happy; I'd say that he's euphoric. He has regained his characteristic energy and congeniality. Today he gave me a hug and thanked me for letting him do the Davis Program. At that moment I realized that all the time, energy, effort and the price have been more than rewarded.
M.D., Puerto Rico - from
Prolinguistica
I have quietly struggled with dyslexia for many, many years.  Early last year I discovered the Davis Dyslexia Programme.

At the beginning of the course we set clear goals to aim for so I could see my improvement. Throughout the course there were several ah-ha moments when a problem was solved.

Over the years I have done various courses to help me improve my reading speed and spelling but I have found the Davis Dyslexia Programme the most beneficial.
Gillian, Australia - from
Dyslexia Unlocked
I am looking forward to reading a book from cover to cover. I'm thinking more when I am writing – I like to be correct and do things in the right way. I am like that at work and now I am like that with writing too. When I wrote my first text yesterday without a single mistake, I felt really happy.
Nick, age 28, Australia - from Sydney Dyslexia
The change in this boy is huge. Before medication he was very difficult to manage and while medication worked for a while his personality disappeared. It's great to see the old Harry back but without the behavioural problems.
Penny, SPELD tutor, New Zealand - from
Wellington Learning Solutions
We completed the Davis Symbol Mastery List in six months and the changes in my son were phenomenal.  Ted's reading level jumped more than two years and he is now working at grade level in all areas ( showing great strength in science and math). He can also, for the first time, remain focused for long periods of time.
Madeleine Z, homeschooling parent of 10-year-old, California - from
NATHHAN Homeschoolers Association
We had a seven-year-old girl and ten and fourteen-year-old boys complete the basic program. Our fourteen-year-old did both the reading and eight-day math programs. Now, over six years later, all are above grade level in their basic skills.
Parents of 3 children, Minnesota - from
New Hope for Dyslexics
When we talked to Joseph about trying out the Davis program, he was very excited, as he told us that the way they are trying to teach me at school doesn't work. They keep trying the same things at school and it's not working.

Then when he went through the program we could see a change in him immediately, we could see his confidence level increasing, he was gaining skills and tools to help him with his dyslexia and in life in general.
Joseph's parent, Minnesota, US - from
Minnesota Learning Solutions
I can honestly say,  that even after the first session a light had gone on for my son. This was very exciting after years of struggle. Everything made sense to him and he took it all in and back to school, he jumped up FOUR reading levels in a few short weeks, maths has improved tremendously and his private tutors are thrilled with the fast progress.
Parent of child with autism and dyslexia, New Zealand - from Positively Dyslexic
I can now stop the dizzy feeling in my head. In the past I've talked to my doctor about it and could only describe it to her as "feeling off". This week I've learned that it's being disoriented AND I can correct it! I can already see improvement in my disorganized way of tackling tasks. I am able to approach things in a more systematic manner and actually complete a job!
Pat, 34 years old, mother of two, Ongario, Canada - from
Mind over Dyslexia
The Davis Method of "detriggering" the disorientation caused by dyslexia is amazing! My daughter's progress in two short weeks was not only amazing to me, but also to her teacher. Her penmanship, confidence and reading ability was significantly improved after her training away from the classroom.
Pamela, California - from
Renaissance Mind
Since doing the Davis Reading Programme my concentration, reading and comprehension have become much better. For the first time in my life I have read a whole book from start to finish, word for word. Not only was I able to remember what I'd read, but I could also understand it. My written communication has also improved, which is an important skill to have in my line of work.

A few years ago, I suffered a series of minor strokes which had affected my balance. But since using techniques I learnt during the Davis Reading Programme my stability is better. Together these improvements have helped my confidence greatly.
Peter T, age 65, New Zealand - from
Claire Ashmore, Davis Facilitator
When I think about where Alex is now, compared to where we started, it is truly amazing. Alex is making grades now that I never thought possible for him. It's not the grades that are important, though. It is the complete change in Alex that is priceless. His reading and writing has not only improved 100%, but also his attitude and confidence. He actually enjoys reading.
Dawna, South Dakota - from
Smart Start Dyslexia Correction Center
Related Articles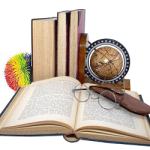 The Davis Dyslexia Correction program was developed by Ronald Dell Davis from independent experimentation and research , beginning in the early 1980's. Davis, who was himself severely dyslexic, had discovered a simple mental technique that radically improved...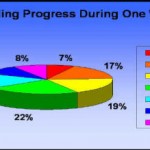 Statistics from Rocky Point Academy Davis Facilitators Lawrence and Stacey Smith have assembled data showing reading level gains for more than 360 clients who completed the Davis Dyslexia Correction® program at their center, Rocky Point Academy , in Calgary, Canada.

Find a Davis Provider near you
Share this page!