A way with words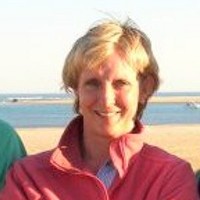 from 7DAYS - Al Sidra Media
Published on 12/28/2010
Featuring the work of Linda Rademan
---
The term dyslexia simply means difficulty with words, and the most obvious problems are with reading, spelling and writing.
But one method of dealing with dyslexia takes a different approach by looking at the condition not as a learning difficulty, but as a gift.
The method, devised by dyslexic Ron Davis, claims to have a 97 per cent success rate with its teaching, which is based around people with dyslexia thinking in pictures, rather than words. It looks like great fun, with plenty of clay involved in the learning process.
Dubai-based Linda Rademan is a Davis Dyslexia Facilitator, and she loves the approach. She explains: "The Davis programme would use clay as a three-dimensional tool to be able to translate a lot of what the children need to understand into a picture. It's a very hands-on, child-friendly process. Kids absolutely love it.