Brothers demonstrate the Davis program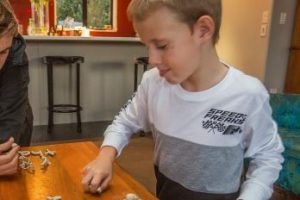 from Stuff.co.nz - Education
Published on 05/25/2016 - Reported by Leah Flyn
Featuring the work of Melanie Curry
---
Donna Elliot is raising three sons with unique learning needs.
Over the last few years, her family has spent tens of thousands of dollars on extra learning support for John, 15, and Matthew, 7, who have dyslexia, and David, 13, who has dyspraxia.
 The Davis Dyslexia Programme helped brothers John, 15, and Matthew Elliot, 7, learn to process words in a different way.
Elliot felt fortunate the family could afford it, to fill the gap in the education system.
"It's really scary to think about how much money has gone into it.
"Even though the courses were fantastic and made such a difference . . . the expense definitely starts to add up," Elliot said.
---
Location: New Zealand