Davis Dyslexia Supporter to Join State Task Force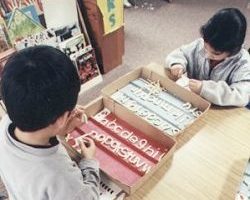 from Joplin Independent
Published on 09/06/2016
---
Terry Osborne of Neosho, a legal nurse consultant, will be joining a 20 member task force responsible for recommending a statewide system for identification, intervention, and delivery of support systems for students with dyslexia. The group will be comprised of four legislative members, the commissioner of education, 10 members appointed by the president pro tem and the others appointed by the speaker of the house.
"I'm very pleased Mrs. Osborne has agreed to join the task force. Her knowledge about dyslexia not only on personal level but on a professional level will be a great asset to the team," said Missouri Senate leader Ron Richard (R-Joplin).
Osborne has experience in all aspects of nursing both in hospital and out of hospital. She not only has a bachelor's degree in nursing, but a master's in business administration. She has helped train teachers in Neosho on the Davis Learning Strategies methods for students suffering from dyslexia. But, she said her real passion regarding the disorder comes from her own family's experience.
"A couple of my family members, including my son, have suffered from dyslexia. All of them participated in the Davis Dyslexia Correction program with great results. Getting help for children who have difficulty with dyslexia is something I am passionate about and would love to help in any way that I can," said Osborne.
Richard said Osborne will fill the parental role of a child who has been diagnosed with dyslexia. She spent much time and research understanding the disorder and finding support in the education system after her son was diagnosed. She also has two grandsons who suffer from this illness.
The task force is a result of Senate Bill 638, passed by the Missouri Legislature this session and signed by Governor Jay Nixon on June 22, 2016. Together they will advise the Department of Elementary and Secondary Education on guidelines for appropriate screenings of students for dyslexia as well as necessary classroom support.
---
For more information about Terry Osborne's efforts in Missouri, see:
(off site link)