What I do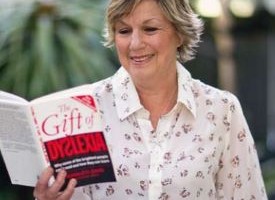 from Sunday Star Times - Sunday Magazine
Published on 07/08/2012 - Reported by Sarah Murray
Featuring the work of Vivienne Carson
---
I work from home – my clients come to me. I get up at seven o'clock and have breakfast, then make sure my house is perfectly tidy, because it's part of the working environment.
Before I start I do the Sudoku in the paper. It just sort of settles my head before my client arrives at nine.
People with dyslexia often have negative feelings about their abilities. The purpose of my job is to show them that they are clever – that they can learn in ways that are more suited to their thinking style.