History of Davis Methods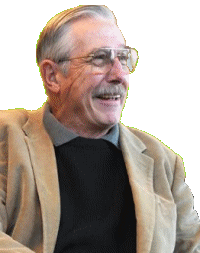 In 1980, at age 38, Ronald Dell Davis overcame his own severe dyslexia when he found a way to quickly eliminate common perceptual distortions. For the first time in his life, he could read and enjoy a book without struggling. To his surprise and delight, he soon learned that the simple mental exercise he had discovered for himself seemed to work just as well for other dyslexic adults who tried it out.
He soon realized that correcting perception was not enough; it was also necessary to eliminate the sources of confusion that triggered disorientation. For dyslexia, that meant a system for building strong word recognition and comprehension skills, geared to the dyslexic learning style.
After independent clinical research and working with experts in many fields, Ron Davis perfected his program for correcting dyslexia in adults and children. In 1982, Ron Davis and Dr. Fatima Ali, Ph.D., opened the Reading Research Council Dyslexia Correction Center in California, achieving a 97% success rate in helping clients overcome their learning problems.
In 1994, the first edition of the book, The Gift of Dyslexia was published. Within a year the book had been translated into several other languages, and Davis Dyslexia Association International (DDAI) was established to formally train other professionals to provide the same program throughout the world.
Ron Davis has now retired; his work is carried on by hundreds of Davis Facilitators offering services in more than 30 languages and more than 40 countries worldwide.  The basic ideas underlying the Davis Dyslexia Correction program have also been extended to develop specialized programs for Attention Mastery, Math Mastery, and Autism.

Find a Davis Provider near you
Share this page!