Comparative Reviews of Methods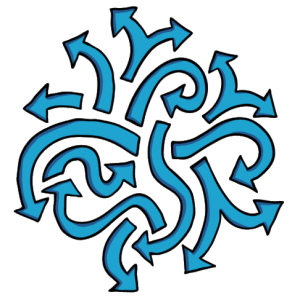 Many educators, academic researchers, and writers have explored Davis methods as compared with other approaches. These works include informational articles or books describing or comparing approaches. These reports may include overviews of differing theories and methodologies, case studies, and summaries of research support.
Reports and Literature Reviews
Multiple university researchers and public agencies have prepared reports detailing various approaches to dyslexia. These reports are generally written from a neutral perspective and provide objective information about the various programs described.
Calliope Veludos Kennedy. The Nature, Prevention and Remediation of Literacy Learning Difficulties. Master's Coursework, Massey University of New Zealand. , (2018).
Nurul Anis Mohd Yuzaidey , Normah Che Din, Mahadir Ahmad, Norhayati Ibrahim, Rogayah A. Razak , Dzalani Harun,. Interventions for children with dyslexia: A review on current intervention methods. Med J Malaysia. 73(5), 311, (2018).
Dawson, George, & Stephanie D'Souza. Davis Dyslexia. Behavioural Interventions to Remediate Learning Disorders: A Technical Report. , (2015).
Smallridge, Danella. Delving into Dyslexia. Report. New Zealand Sciences Mathematics Technology Teaching Fellowship, (2009).
New Zealand Ministry of Education. Literature Review: An International Perspective on Dyslexia. . , (2007).
Department for Education and Skills. The Davis counselling approach. A Framework for Understanding Dyslexia. , (2004).
Independent Research
A few researchers have set out to directly compare outcomes of three or more differing approaches, including approaches based on or incorporating Davis methods.
Books
Some authors and educators have written books summarizing and comparing various methods or interventions for dyslexia, which include specific discussion or exploration of the Davis program. Others have written books geared to parents or teachers which suggest specific strategies for working with dyslexic children, incorporating and describing specific Davis techniques along with other ideas and suggestions.
Related Articles
Answers to common questions about Davis programs & theory, and specific learning problems.
We view dyslexia as a result of an inherent mental gift or talent. People who develop dyslexia think in pictures, rather than words; they are imaginative and creative; and they try to solve problems by looking at the whole picture, rather than working ...
Ron Davis, himself a severely dyslexic adult, figured out how to 'correct' his own dyslexia before he ever came up with any theories about how to help others. Until the age of 38, he had always accepted the official pronouncements of the experts who had...
Share this page!