Ansel Adams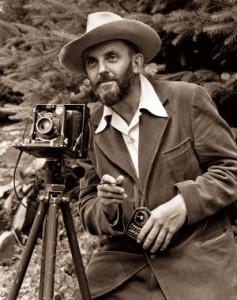 Feb. 20 1902 — Apr. 22, 1984
Photographer, Conservationist
When words become unclear, I shall focus with photographs.
Ansel Adams was a California-born nature-lover and photographer, who became famous for his iconic photography of Yosemite National Park and other parts of the American west.
Biographer William Tumage wrote:
There is also the distinct possibility that he may have suffered from dyslexia. He was not successful in the various schools to which his parents sent him; consequently, his father and aunt tutored him at home. Ultimately, he managed to earn what he termed a "legitimizing diploma" from the Mrs. Kate M. Wilkins Private School — perhaps equivalent to having completed the eighth grade.
Despite his lack of formal education, Ansel's work as a photographer was so highly regarded that he was awarded honorary degrees from Harvard and Yale. In 1980, he was awarded the Presidential Medal of Freedom, the nation's highest civilian honor.
---