Hans Christian Andersen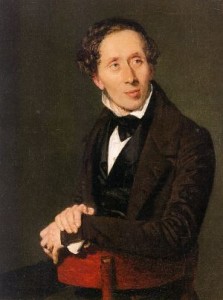 April 2, 1805 – August 4, 1875
Artist, Poet and Writer of Children's Fairy Tales
Hans Christian Andersen was a 19th century Danish writer. Although a prolific writer of plays, travel books, novels, he is best known his fairy tales, such as The Little Mermaid,  The Ugly Duckling, The Steadfast Tin Soldier, and The Emperor's New Clothes.
As a child, Andersen only went to school occasionally. He much preferred memorizing stories rather than learning to read. He would retell stories to anyone who would listen, and he would complement his story telling by imitating ballet dancers or acrobats while telling the story.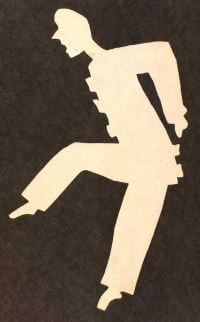 Andersen attempted to return to school when he was given a scholarship in his late teens, but he fared poorly. He was not a good speller and was discouraged from writing, and he was continually mocked by his teachers for his ambition to become a writer. Andersen has described his time in school as the bitterest time of his life. Today it is believed that he suffered from dyslexia which certainly would have explained his difficulties in school.
However, Andersen's writing difficulties may be the reason he wrote in an accessible language rather than in the more stilted prose of the Victorian era. His genius as a storyteller would be reflected in his use of colloquialisms and chatty, humorous asides. His "author's voice" was unique in that his tales could be appreciated by children while at the same time, their hidden social satire could be enjoyed by adults.
Andersen also had another, lesser known talent: "scissor writing", or artwork created from cutting paper. He would often delight his friends and their children with his fanciful creations, often accompanied  with a fabulous tale.
---