Larry Chambers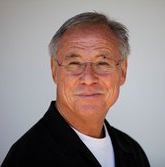 Author and writing instructor
Larry Chambers is a prolific writer who has written more than 1,000 magazine articles and 50 published book on a variety of topics.  Many of his books are based on his experience as a decorated combat veteran; others offer practical advice on topics such as investment and financial planning.
In a review posted on Amazon.com in 2005, he wrote:
Dear Ron — I wish I could express how much your book The Gift of Dyslexia has meant to me. It is like you showed me the missing parts of my life and now they fit in the right places. I'm so grateful for your research. Most books about dyslexia are not written to dyslexics – but yours resonated with me.

Your book explained why as an army Ranger pointman (LCo 75th Rangers 101st ABN) I knew where the enemy would be without being able to explain why. Dsylexia saved my life and the lives of my men. This book should be mandatory reading for every teacher, parent, writer, solider and anyone who thinks they may me dyslexic or ADD.
Books:
Recondo: LRRPs in the 101st Airborne

The Betrayal of Vietnam 1945: One Veteran's Journey into the Past to Find A Painful Truth

Death in the A Shau Valley: L Company LRRPs in Vietnam, 1969-1970

How To Write Great Content Fast! – The Seven-Minute Author ('Just in Time Writing System' Series Book 1)

The Guide to Financial Public Relations: How to Stand Out in the Midst of Competitive Clutter
---