Robert Benton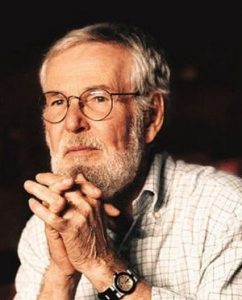 Born 1932
Film Writer and Director
I'm dyslexic, I couldn't spell or punctuate, and I'd flunked a creative writing course. But I'd always loved the movies.
As a child growing up in Texas, Robert Benton suffered from severe dyslexia that prevented him from reading or writing very well. Only movies seemed to hold his attention, and, fortunately, his father took him to see them about three times a week.
I was dyslexic before anybody knew what dyslexia was. I was called 'slow'. It's an awful feeling to think of yourself as 'slow' – it's horrible.
I was a seriously dyslexic child, and no one quite knew what dyslexia was in those days. People just thought I wasn't too swift. And my way out of it was drawing. It was something that I could do that could hold my attention, and it made me feel a sense of accomplishment and pleasure. So I had this great ambition to be an animated cartoonist. When my high school principal, who was a lovely man, found out that I was applying to the University of Texas, he came to me and said, 'Please don't do it. You will never make it.'

Miraculously enough, I was accepted to the university on probation, and it was there that I was able to flourish. UT turned out to be probably the best place in the whole world that I could have gone.
Wrote & Directed:
Bad Company
The Late Show
Kramer v. Kramer
Still of the Night
Places in the Heart
Nadine
Twilight
---