William Butler Yeats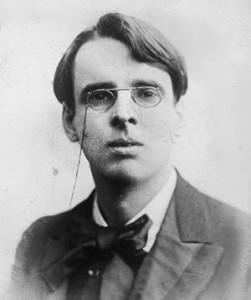 13 June 1865 – 28 January 1939
Poet, Playwright - Nobel Prize in Literature (1923)
William Butler Yeats was an Irish poet and one of the foremost figures of 20th-century literature. His first works were published in the mid-1880s while he was a student at Dublin's Metropolitan School of Art. He eventually dropped out, but he continued to write. Yeats' early accomplishments included The Wanderings of Oisin and Other Poems (1889) and such plays as The Countess Kathleen (1892) and Deirdre (1907)
In 1923, Yeats was awarded the Nobel Prize in Literature, "for his always inspired poetry, which in a highly artistic form gives expression to the spirit of a whole nation".
In addition to his poetry, Yeats devoted significant creative energy to writing plays.
Yeats continued to write until his death. Some of his important later works include The Wild Swans at Coole (1917), The Tower (1928) and Words for Music Perhaps and Other Poems (1932)
Evidence of Dyslexia:
In his autobiography, Yeats described the frustration and struggles he experienced in his early education:
Several of my uncles and aunts had tried to teach me to read, and because they could not, and because I was much older than children who read easily, had come to think, as I have learnt since, that I had not all my faculties.
One school report described his performance as "only fair. Perhaps better in Latin than in any other subject. Very poor in spelling".  Yeats explained:
I was unfitted for school work, and though I would often work well for weeks together, I had to give the whole evening to one lesson if I was to know it. My thoughts were a great excitement, but when I tried to do anything with them, it was like trying to pack a balloon in a shed in a high wind.
---