Helping Kids with Learning Difficulties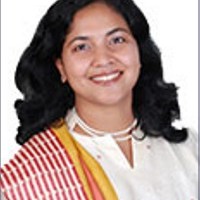 from Schools 'N More
Published on 06/05/2014
Featuring the work of Smrati Mehta
---
Smrati Mehta, in Mumbai, India works to help children experiencing difficulty learning in the traditional school system. She has some important advice that all parents can use.
How do you help kids with learning difficulties?
When I take a program with a child, almost 40% of my effort goes towards coaching the parents not to violate the child's control and responsibility and how to stop being judgmental.
I help kids with various problems ranging across reading, writing, spelling, attention, math and coordination problems, using the wonderful Davis Methods® from the Davis Dyslexia Association International.
Each child is unique and filled with so many possibilities, so each program is a fulfilling and new experience to me. And it is absolute fun to be with these kids. They are brilliant and come up with unique, out-of-the-box ideas.