Experiences – Reports from Adults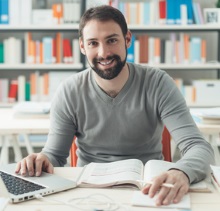 The Davis program was created by a dyslexic adult, based on discoveries made when he managed to correct his own dyslexia at age 38.  The program was developed through continued research with adult volunteers. Davis Facilitators have worked successfully with adults of all ages — even some in their 90's.
Davis works for adults where other programs have failed because it geared to the way that dyslexics think, and provides adults with tools to enhance their own innate mental strengths. Davis programs are provided in a confidential, one-on-one setting, and individually tailored to individual goals.
Related Articles
Share this page!