Experiences – What Davis Clients Say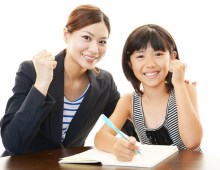 Since the launching of DDAI in 1995, tens of thousands of children and adults throughout the world have completed Davis programs.  Many have reported back on their experiences and many facilitators have included client report on their web sites.
This page features a sample of the hundreds of comments received from the many individuals who have completed programs, and from their parents and teachers.
Our daughter's confidence has grown tremendously and her ability to share with us what she needs to be a successful learner is wonderful. As we head into parent teacher conferences we are no longer filled with dread and fear. After her first evaluation with the reading specialist this year, she is reading at grade level! She is excited to continue to work on her trigger word list after feeling successful for the first time in years.
Dawn and James, Parents, Idaho, US - from
Center Point Learning Solutions
My son is very happy; I'd say that he's euphoric. He has regained his characteristic energy and congeniality. Today he gave me a hug and thanked me for letting him do the Davis Program. At that moment I realized that all the time, energy, effort and the price have been more than rewarded.
M.D., Puerto Rico - from
Prolinguistica
I've been able to understand things I've read. Last night, I went to the art museum and was able to read the wall plaques and comprehend!
Male, age 29, Michigan - from
New Chapter Learning
I can honestly say,  that even after the first session a light had gone on for my son. This was very exciting after years of struggle. Everything made sense to him and he took it all in and back to school, he jumped up FOUR reading levels in a few short weeks, maths has improved tremendously and his private tutors are thrilled with the fast progress.
Parent of child with autism and dyslexia, New Zealand - from
Positively Dyslexic
I can think easily now. I can see accurately and words are coming out at me more easily and reading and writing are easier now. I feel much better about me now — I'm more focused.
Shane (age 15), Sydney, Australia - from
Shire Learning Strategies
I could hardly read at all before I started the programme. For the first time, I finished a book without getting frustrated or angry. I pinched a book from primary school because I wanted to read it and now over 30 years later I can read it. I am more mellow now and starting to be me again. I've found myself! This course works – better than anything else I've tried.
Dave, New Zealand - from
Wellington Learning Solutions
I feel less fearful and more confident. For the first time I felt as if I had conquered the words, that I was in control. My eye ticks almost disappeared. I openly laughed for the first time in a long time and my sleep has improved dramatically. By also doing the Math program, I passed my logic (Math) class – wrote an A on the final, from a D.
Adult, age 34, Hawaii - from Alternative Learning Solutions
This program has been fabulous and my daughter has an interest in reading she has never shown before. She reads with growing confidence and she reads words that were once difficult with ease. She reads with conviction. My daughter came home the other night from school and actually read a whole Social Studies chapter out loud, not once did she ask me to finish reading which is her normal habit.
Christine M. B, Mother of 14 year old, Florida - from
Paradise Learning Unlimited Services
Related Articles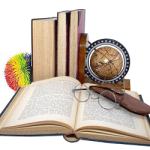 The Davis Dyslexia Correction program was developed by Ronald Dell Davis from independent experimentation and research , beginning in the early 1980's. Davis, who was himself severely dyslexic, had discovered a simple mental technique that radically improved...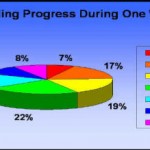 Statistics from Rocky Point Academy Davis Facilitators Lawrence and Stacey Smith have assembled data showing reading level gains for more than 360 clients who completed the Davis Dyslexia Correction® program at their center, Rocky Point Academy , in Calgary, Canada.
Share this page!