Experiences – What Davis Clients Say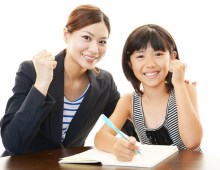 Since the launching of DDAI in 1995, tens of thousands of children and adults throughout the world have completed Davis programs. Many have reported back on their experiences and many facilitators have included client reports on their web sites.
This page features a sample of the hundreds of comments received from the many individuals who have completed programs, and from their parents and teachers.
Before I was introduced to this program, reading had always been a troublesome task. My mind always seemed to be filled with ideas as I read. I understood the words, but just not how to connect them. With the techniques learnt from the program, I was able to concentrate fully as I read. I was amazed by how much joy you can have with a book in front of you.
Jessica, Year 10 Student, Australia - from
Melody Hong Kong
The Davis training was very relaxed and didn't feel like work. In the months after the Davis training I practiced a lot of words with my mother. I always benefit from this, because I can learn words quickly, which makes it easier for me to learn for my tests.
Thijs (boy), Netherlands - from
Denkwonder (Translated from Dutch)
Jonathan has made huge strides; his grades are a full letter better in each subject.  He doesn't resist homework, even writing assignments!  His spelling has improved dramatically and he reads for pleasure.  He's clearly happier and more confident and fun to be around.
Jonathan, North Carolina, US - from Accurate Perceptions
We were so frustrated watching our bright, enthusiastic daughter having so much difficulty with spelling and writing. What a pleasure it is to see her master words and know that she will never have a problem spelling them again. In fact, she spells them better than me–forwards and backwards and forwards again!.
Mother of 11 year old, New England, US - from
New England Dyslexia Solutions
We had a seven-year-old girl and ten and fourteen-year-old boys complete the basic program. Our fourteen-year-old did both the reading and eight-day math programs. Now, over six years later, all are above grade level in their basic skills.
Parents of 3 children, Minnesota - from
New Hope for Dyslexics
I can now stop the dizzy feeling in my head. In the past I've talked to my doctor about it and could only describe it to her as "feeling off". This week I've learned that it's being disoriented AND I can correct it! I can already see improvement in my disorganized way of tackling tasks. I am able to approach things in a more systematic manner and actually complete a job!
Pat, 34 years old, mother of two, Ongario, Canada - from
Mind over Dyslexia
What an amazing week this was for Maryann! She was always full of excitement after spending the day with you. She was so happy with what she had accomplished. She now has a real sense of being able to be successful with her learning. She is bursting with self-confidence. That speaks volumes. You have given her so much…truly a GIFT!
Parent Report, Canada - from
Oakville Success Centre
I have quietly struggled with dyslexia for many, many years.  Early last year I discovered the Davis Dyslexia Programme.

At the beginning of the course we set clear goals to aim for so I could see my improvement. Throughout the course there were several ah-ha moments when a problem was solved.

Over the years I have done various courses to help me improve my reading speed and spelling but I have found the Davis Dyslexia Programme the most beneficial.
Gillian, Australia - from
Dyslexia Unlocked
Our daughter's confidence has grown tremendously and her ability to share with us what she needs to be a successful learner is wonderful. As we head into parent teacher conferences we are no longer filled with dread and fear. After her first evaluation with the reading specialist this year, she is reading at grade level! She is excited to continue to work on her trigger word list after feeling successful for the first time in years.
Dawn and James, Parents, Idaho, US - from
Center Point Learning Solutions
I completed the Davis Dyslexia Correction program two months ago. I am really surprised and impressed with the results. I'm a lot more comfortable with how text looks on a page. If I read something I'm more likely to remember it the following day. If I read something out loud I read it confidently and with the right inflection.
Matthew Head, UK - from
Video Testimonial
The best part of the program is how I feel about school now. Before, I couldn't wait to graduate high school and never set foot in another classroom again. This caused me anxiety because I didn't know if I'd ever be good at anything. Now, reading isn't hard anymore and I like learning. I plan to go to college and be whatever I want to be!
Elijah (age 14), Utah, US - from
Focus Dyslexia & Learning Solutions
I've been able to understand things I've read. Last night, I went to the art museum and was able to read the wall plaques and comprehend!
Male, age 29, Michigan - from
New Chapter Learning
Things have gotten 1,000 times easier! I used to look at a book and think 'that's a lot of words', but last night I actually read them.
Child, age 9, Ontario, Canada - from
Vantage Point Dyslexia Solutions
There was a remarkable change. What was most interesting for me to watch was his ability to read information around him – signs, posters, pamphlets etc. He had previously struggled so much with this type of reading. Also, he has read chapter books on his own now. Instead of reading aloud to me, he reads on his own. He stops to tell me about the story and read interesting parts, so it seems like he really is understanding and enjoying.
Mother of 11 year old boy, British Columbia - from ReSet
The progress our son has made this year is remarkable. He is now able to complete a test within a class period. He has grown more confident as his skills improved. His time spent on homework has been cut in half and he is working independently. He is an honor roll student.
Mother of 16 year old boy, Nebraska - from
Thoendel Learning Center
Related Articles
The Davis Dyslexia Correction program was developed by Ronald Dell Davis from independent experimentation and research , beginning in the early 1980's. Davis, who was himself severely dyslexic, had discovered a simple mental technique that radically improved...
Statistics from Rocky Point Academy Davis Facilitators Lawrence and Stacey Smith have assembled data showing reading level gains for more than 360 clients who completed the Davis Dyslexia Correction® program at their center, Rocky Point Academy , in Calgary, Canada.

Find a Davis Provider near you
Share this page!