Experiences – What Davis Clients Say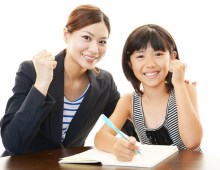 Since the launching of DDAI in 1995, tens of thousands of children and adults throughout the world have completed Davis programs. Many have reported back on their experiences and many facilitators have included client reports on their web sites.
This page features a sample of the hundreds of comments received from the many individuals who have completed programs, and from their parents and teachers.
When we talked to Joseph about trying out the Davis program, he was very excited, as he told us that the way they are trying to teach me at school doesn't work. They keep trying the same things at school and it's not working.

Then when he went through the program we could see a change in him immediately, we could see his confidence level increasing, he was gaining skills and tools to help him with his dyslexia and in life in general.
Joseph's parent, Minnesota, US - from
Minnesota Learning Solutions
All the things they say should happen after the program, have happened. It's made a huge difference in his reading and writing. As a parent I can endorse it 100 percent. I don't work with dyslexic kids myself, but I've never seen anything like this program.
Bob Lee, Headmaster and Parent, British Columbia - from
Positive Dyslexia
We did the program and what a difference. Lexi is a different child. Lexi not only is reading at her grade level, but she understands what she is reading. If she doesn't understand something she knows what questions to ask.
Parent, Georgia, US - from
Reading Quest
Since doing the Davis Reading Programme my concentration, reading and comprehension have become much better. For the first time in my life I have read a whole book from start to finish, word for word. Not only was I able to remember what I'd read, but I could also understand it. My written communication has also improved, which is an important skill to have in my line of work.

A few years ago, I suffered a series of minor strokes which had affected my balance. But since using techniques I learnt during the Davis Reading Programme my stability is better. Together these improvements have helped my confidence greatly.
Peter T, age 65, New Zealand - from
Claire Ashmore, Davis Facilitator
The Davis Method of "detriggering" the disorientation caused by dyslexia is amazing! My daughter's progress in two short weeks was not only amazing to me, but also to her teacher. Her penmanship, confidence and reading ability was significantly improved after her training away from the classroom.
Pamela, California - from
Renaissance Mind
If reading were like driving on a road, then letters and trigger words are the potholes. Every time you master a word or symbol it's like paving over a pothole.
Aoife, 4th Grade Girl, US - West Coast - from
Mt. Tabor Learning Solutions
When I think about where Alex is now, compared to where we started, it is truly amazing. Alex is making grades now that I never thought possible for him. It's not the grades that are important, though. It is the complete change in Alex that is priceless. His reading and writing has not only improved 100%, but also his attitude and confidence. He actually enjoys reading.
Dawna, South Dakota - from
Smart Start Dyslexia Correction Center
I feel less fearful and more confident. For the first time I felt as if I had conquered the words, that I was in control. My eye ticks almost disappeared. I openly laughed for the first time in a long time and my sleep has improved dramatically. By also doing the Math program, I passed my logic (Math) class – wrote an A on the final, from a D.
Adult, age 34, Hawaii - from Alternative Learning Solutions
I can think easily now. I can see accurately and words are coming out at me more easily and reading and writing are easier now. I feel much better about me now — I'm more focused.
Shane (age 15), Sydney, Australia - from
Shire Learning Strategies
Things have gotten 1,000 times easier! I used to look at a book and think 'that's a lot of words', but last night I actually read them.
Child, age 9, Ontario, Canada - from
Vantage Point Dyslexia Solutions
I can honestly say,  that even after the first session a light had gone on for my son. This was very exciting after years of struggle. Everything made sense to him and he took it all in and back to school, he jumped up FOUR reading levels in a few short weeks, maths has improved tremendously and his private tutors are thrilled with the fast progress.
Parent of child with autism and dyslexia, New Zealand - from Positively Dyslexic
I am an IT consultant who works in the software testing aspect of IT; I have built myself a very successful career over about 15 or so years; I have always struggled with reading and writing; although have a great mind for solution and big picture views. I have just completed your amazing course.  For the first time ever in my life I have become excited about reading (I'm nearly 40 years old!) My handwriting has changed so dramatically my wife did not believe it was mine!
Paul, New Zealand - from
Optimum Learning
The Davis training was very relaxed and didn't feel like work. In the months after the Davis training I practiced a lot of words with my mother. I always benefit from this, because I can learn words quickly, which makes it easier for me to learn for my tests.
Thijs (boy), Netherlands - from
Denkwonder (Translated from Dutch)
We completed the Davis Symbol Mastery List in six months and the changes in my son were phenomenal.  Ted's reading level jumped more than two years and he is now working at grade level in all areas ( showing great strength in science and math). He can also, for the first time, remain focused for long periods of time.
Madeleine Z, homeschooling parent of 10-year-old, California - from
NATHHAN Homeschoolers Association
Emily had an awesome time. She didn't want to leave. She came home with a new sense of confidence with reading. Our goals were reached beyond what we expected. Emily has her confidence and self-esteem restored. She does not feel like a loser anymore.
Emily's Mom, Texas - from
Sims Learning Center
Related Articles
The Davis Dyslexia Correction program was developed by Ronald Dell Davis from independent experimentation and research , beginning in the early 1980's. Davis, who was himself severely dyslexic, had discovered a simple mental technique that radically improved...
Statistics from Rocky Point Academy Davis Facilitators Lawrence and Stacey Smith have assembled data showing reading level gains for more than 360 clients who completed the Davis Dyslexia Correction® program at their center, Rocky Point Academy , in Calgary, Canada.

Find a Davis Provider near you
Share this page!