Experiences – What Davis Clients Say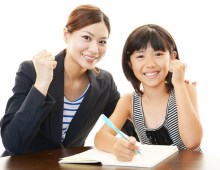 Since the launching of DDAI in 1995, tens of thousands of children and adults throughout the world have completed Davis programs.  Many have reported back on their experiences and many facilitators have included client report on their web sites.
This page features a sample of the hundreds of comments received from the many individuals who have completed programs, and from their parents and teachers.
We completed the Davis Symbol Mastery List in six months and the changes in my son were phenomenal.  Ted's reading level jumped more than two years and he is now working at grade level in all areas ( showing great strength in science and math). He can also, for the first time, remain focused for long periods of time.
Madeleine Z, homeschooling parent of 10-year-old, California - from
NATHHAN Homeschoolers Association
All the things they say should happen after the program, have happened. It's made a huge difference in his reading and writing. As a parent I can endorse it 100 percent. I don't work with dyslexic kids myself, but I've never seen anything like this program.
Bob Lee, Headmaster and Parent, British Columbia - from
Positive Dyslexia
I feel less fearful and more confident. For the first time I felt as if I had conquered the words, that I was in control. My eye ticks almost disappeared. I openly laughed for the first time in a long time and my sleep has improved dramatically. By also doing the Math program, I passed my logic (Math) class – wrote an A on the final, from a D.
Adult, age 34, Hawaii - from Alternative Learning Solutions
I have seen a big improvement in Olivia's reading! She is now just about where she needs to be in her reading scores. Olivia's confidence level has gone from a 2 to a 10! Olivia is most happy because she does not need to leave her regular class to get extra help elsewhere.
M.T., New Mexico, USA - from
Rio Grande Learning Solutions
This program is the weirdest thing – this is working! I have undergone changes that mean I can now understand information in the paper world. It's possible to be less angry, the feeling is like a freedom! Here we are at the end of the week, and something has worked. It feels like hope is planted in the soil. I will be responsible for furthering my paper understanding – that is no small feat!
AJ - adult, British Columbia, Canada - from
Positive Dyslexia
I've been able to understand things I've read. Last night, I went to the art museum and was able to read the wall plaques and comprehend!
Male, age 29, Michigan - from
New Chapter Learning
I am an IT consultant who works in the software testing aspect of IT; I have built myself a very successful career over about 15 or so years; I have always struggled with reading and writing; although have a great mind for solution and big picture views. I have just completed your amazing course.  For the first time ever in my life I have become excited about reading (I'm nearly 40 years old!) My handwriting has changed so dramatically my wife did not believe it was mine!
Paul, New Zealand - from
Optimum Learning
We were so frustrated watching our bright, enthusiastic daughter having so much difficulty with spelling and writing. What a pleasure it is to see her master words and know that she will never have a problem spelling them again. In fact, she spells them better than me–forwards and backwards and forwards again!.
Mother of 11 year old, New England, US - from
New England Dyslexia Solutions
Related Articles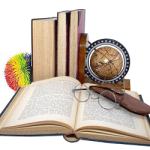 The Davis Dyslexia Correction program was developed by Ronald Dell Davis from independent experimentation and research , beginning in the early 1980's. Davis, who was himself severely dyslexic, had discovered a simple mental technique that radically improved...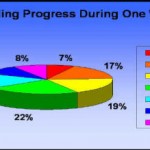 Statistics from Rocky Point Academy Davis Facilitators Lawrence and Stacey Smith have assembled data showing reading level gains for more than 360 clients who completed the Davis Dyslexia Correction® program at their center, Rocky Point Academy , in Calgary, Canada.
Share this page!