Experiences – What Davis Clients Say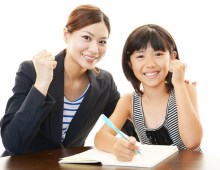 Since the launching of DDAI in 1995, tens of thousands of children and adults throughout the world have completed Davis programs.  Many have reported back on their experiences and many facilitators have included client report on their web sites.
This page features a sample of the hundreds of comments received from the many individuals who have completed programs, and from their parents and teachers.
Our daughter's confidence has grown tremendously and her ability to share with us what she needs to be a successful learner is wonderful. As we head into parent teacher conferences we are no longer filled with dread and fear. After her first evaluation with the reading specialist this year, she is reading at grade level! She is excited to continue to work on her trigger word list after feeling successful for the first time in years.
Dawn and James, Parents, Idaho, US - from
Center Point Learning Solutions
When I think about where Alex is now, compared to where we started, it is truly amazing. Alex is making grades now that I never thought possible for him. It's not the grades that are important, though. It is the complete change in Alex that is priceless. His reading and writing has not only improved 100%, but also his attitude and confidence. He actually enjoys reading.
Dawna, South Dakota - from
Smart Start Dyslexia Correction Center
Since doing the Davis Reading Programme my concentration, reading and comprehension have become much better. For the first time in my life I have read a whole book from start to finish, word for word. Not only was I able to remember what I'd read, but I could also understand it. My written communication has also improved, which is an important skill to have in my line of work.

A few years ago, I suffered a series of minor strokes which had affected my balance. But since using techniques I learnt during the Davis Reading Programme my stability is better. Together these improvements have helped my confidence greatly.
Peter T, age 65, New Zealand - from
Claire Ashmore, Davis Facilitator
I am embracing the meanings of words into my subconscious. I have improved my reading and am better at reading aloud. I have more confidence in my reading. I can focus easily without working at it.
Male, age 26, Texas - from
New Perceptions Learning Center
We had a seven-year-old girl and ten and fourteen-year-old boys complete the basic program. Our fourteen-year-old did both the reading and eight-day math programs. Now, over six years later, all are above grade level in their basic skills.
Parents of 3 children, Minnesota - from
New Hope for Dyslexics
I feel less fearful and more confident. For the first time I felt as if I had conquered the words, that I was in control. My eye ticks almost disappeared. I openly laughed for the first time in a long time and my sleep has improved dramatically. By also doing the Math program, I passed my logic (Math) class – wrote an A on the final, from a D.
Adult, age 34, Hawaii - from Alternative Learning Solutions
Things have gotten 1,000 times easier! I used to look at a book and think 'that's a lot of words', but last night I actually read them.
Child, age 9, Ontario, Canada - from
Vantage Point Dyslexia Solutions
We did the program and what a difference. Lexi is a different child. Lexi not only is reading at her grade level, but she understands what she is reading. If she doesn't understand something she knows what questions to ask.
Parent, Georgia, US - from
Reading Quest
Related Articles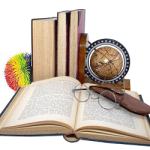 The Davis Dyslexia Correction program was developed by Ronald Dell Davis from independent experimentation and research , beginning in the early 1980's. Davis, who was himself severely dyslexic, had discovered a simple mental technique that radically improved...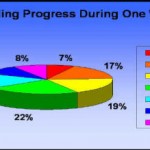 Statistics from Rocky Point Academy Davis Facilitators Lawrence and Stacey Smith have assembled data showing reading level gains for more than 360 clients who completed the Davis Dyslexia Correction® program at their center, Rocky Point Academy , in Calgary, Canada.
Share this page!