Experiences – What Davis Clients Say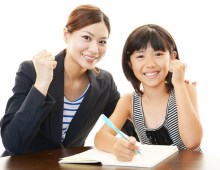 Since the launching of DDAI in 1995, tens of thousands of children and adults throughout the world have completed Davis programs. Many have reported back on their experiences and many facilitators have included client reports on their web sites.
This page features a sample of the hundreds of comments received from the many individuals who have completed programs, and from their parents and teachers.
When we talked to Joseph about trying out the Davis program, he was very excited, as he told us that the way they are trying to teach me at school doesn't work. They keep trying the same things at school and it's not working.

Then when he went through the program we could see a change in him immediately, we could see his confidence level increasing, he was gaining skills and tools to help him with his dyslexia and in life in general.
Joseph's parent, Minnesota, US - from
Minnesota Learning Solutions
I am an IT consultant who works in the software testing aspect of IT; I have built myself a very successful career over about 15 or so years; I have always struggled with reading and writing; although have a great mind for solution and big picture views. I have just completed your amazing course.  For the first time ever in my life I have become excited about reading (I'm nearly 40 years old!) My handwriting has changed so dramatically my wife did not believe it was mine!
Paul, New Zealand - from
Optimum Learning
Things have gotten 1,000 times easier! I used to look at a book and think 'that's a lot of words', but last night I actually read them.
Child, age 9, Ontario, Canada - from
Vantage Point Dyslexia Solutions
Before I got here I wrote really awful. On the second afternoon I could write amazing! It was as good as my teacher's writing or better. That day I also started cursive. My cursive writing was never readable – two days later my cursive writing is just as good as my uncle's and as good as my mom's
Cameron, Age 13, Ontario, Canada - from
Mind over Dyslexia
We were so frustrated watching our bright, enthusiastic daughter having so much difficulty with spelling and writing. What a pleasure it is to see her master words and know that she will never have a problem spelling them again. In fact, she spells them better than me–forwards and backwards and forwards again!.
Mother of 11 year old, New England, US - from
New England Dyslexia Solutions
The best part of the program is how I feel about school now. Before, I couldn't wait to graduate high school and never set foot in another classroom again. This caused me anxiety because I didn't know if I'd ever be good at anything. Now, reading isn't hard anymore and I like learning. I plan to go to college and be whatever I want to be!
Elijah (age 14), Utah, US - from
Focus Dyslexia & Learning Solutions
This program is the weirdest thing – this is working! I have undergone changes that mean I can now understand information in the paper world. It's possible to be less angry, the feeling is like a freedom! Here we are at the end of the week, and something has worked. It feels like hope is planted in the soil. I will be responsible for furthering my paper understanding – that is no small feat!
AJ - adult, British Columbia, Canada - from
Positive Dyslexia
After our initial program with you, Mason and I worked on making the clay sculptures and his teacher supported his strategies. Mason finished the year making the most growth in reading in the whole second grade. At the end of the school year he was given a trophy for reading achievement which he still displays in his bedroom. We were pleased that Mason tested a year above his grade level in reading.  Mason even asked for books as Christmas gifts.
Mason's parent, West Virginia - from
New Horizons
I've been able to understand things I've read. Last night, I went to the art museum and was able to read the wall plaques and comprehend!
Male, age 29, Michigan - from
New Chapter Learning
Before I was introduced to this program, reading had always been a troublesome task. My mind always seemed to be filled with ideas as I read. I understood the words, but just not how to connect them. With the techniques learnt from the program, I was able to concentrate fully as I read. I was amazed by how much joy you can have with a book in front of you.
Jessica, Year 10 Student, Australia - from
Melody Hong Kong
When I think about where Alex is now, compared to where we started, it is truly amazing. Alex is making grades now that I never thought possible for him. It's not the grades that are important, though. It is the complete change in Alex that is priceless. His reading and writing has not only improved 100%, but also his attitude and confidence. He actually enjoys reading.
Dawna, South Dakota - from
Smart Start Dyslexia Correction Center
I am embracing the meanings of words into my subconscious. I have improved my reading and am better at reading aloud. I have more confidence in my reading. I can focus easily without working at it.
Male, age 26, Texas - from
New Perceptions Learning Center
Jonathan has made huge strides; his grades are a full letter better in each subject.  He doesn't resist homework, even writing assignments!  His spelling has improved dramatically and he reads for pleasure.  He's clearly happier and more confident and fun to be around.
Jonathan, North Carolina, US - from Accurate Perceptions
I can now stop the dizzy feeling in my head. In the past I've talked to my doctor about it and could only describe it to her as "feeling off". This week I've learned that it's being disoriented AND I can correct it! I can already see improvement in my disorganized way of tackling tasks. I am able to approach things in a more systematic manner and actually complete a job!
Pat, 34 years old, mother of two, Ongario, Canada - from
Mind over Dyslexia
I feel less fearful and more confident. For the first time I felt as if I had conquered the words, that I was in control. My eye ticks almost disappeared. I openly laughed for the first time in a long time and my sleep has improved dramatically. By also doing the Math program, I passed my logic (Math) class – wrote an A on the final, from a D.
Adult, age 34, Hawaii - from Alternative Learning Solutions
Related Articles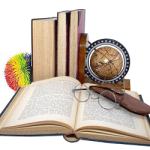 The Davis Dyslexia Correction program was developed by Ronald Dell Davis from independent experimentation and research , beginning in the early 1980's. Davis, who was himself severely dyslexic, had discovered a simple mental technique that radically improved...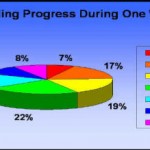 Statistics from Rocky Point Academy Davis Facilitators Lawrence and Stacey Smith have assembled data showing reading level gains for more than 360 clients who completed the Davis Dyslexia Correction® program at their center, Rocky Point Academy , in Calgary, Canada.

Find a Davis Provider near you
Share this page!