Kevin O'Leary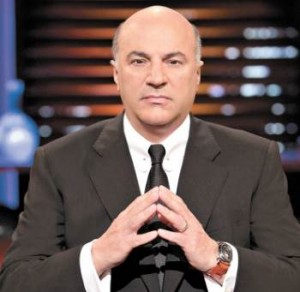 Born 1954
Investor and Television Personality
I meet lots of dyslexic people today and I give them encouragement, because it is a super power.
Kevin O'Leary  is a Canadian businessman, investor, journalist, writer, financial commentator and television personality. He is co-founder and Chairman of O'Leary Funds and and an investor on the reality television series "Shark Tank."
They were very tough times. I was really wondering if I was ever going to make it. I was failing. There was a lot of panic in my own family. My teachers weren't sure.
There was a woman named Marjorie Golick out of the University of McGill. I became part of an experimental class. They were testing an idea. Their thesis went like this: you feel so weird when you are dyslexic because – and I can still do this, I can read upside down, I can read in a mirror – and what Marjorie said was look, this is not a fault, you have a super power.
To be told that my dyslexia had an upside shifted my perspective on myself and the world around me, and it left me with five very important principles that carried me through the rest of my education, all the way to my MBA and into my business life.
---