Request for Free Newsletter
Free Offer (US & Canada Only)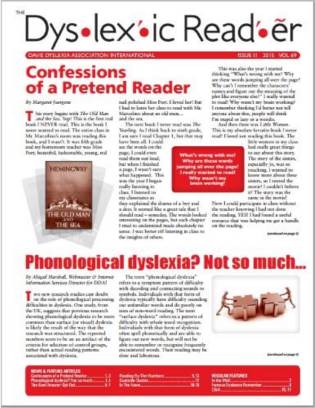 The Dyslexic Reader is published regularly by the Davis Dyslexia Association International, and contains articles of general interest to dyslexic individuals, their families, educators, and therapists.
You can use the form on this page to request a free copy of a recent issue of our printed newsletter to be sent to you by regular mail.
To learn more about The Dyslexic Reader, visit our online store at shop.dyslexia.com/dyslexicreader
---
Share this page!