Using Visual Imagery for Reading Comprehension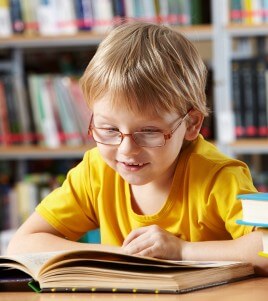 Davis Dyslexia Correction builds reading comprehension skills by giving students the ability to link pictures to words as they read. Clay modeling is used to create a permanent mental picture for the small, abstract, function words of language — words like if, and, & from. For reading text, the student practices daily using Davis "Picture at Punctuation." With this technique, the reader pauses whenever encountering punctuation such as a comma or period (full stop), and forms a mental picture to represent the meaning of the clause or sentence just read. This process gives the dyslexic reader the ability to harness the imagination and use it to express what the writer intended.
The use of visualization to build comprehension skills is supported by a substantial body of research. By adding an understanding of the impact of punctuation and small abstract words, the Davis approach provides a particularly powerful tool that can be used by readers of all skill levels.

Find a Davis Provider near you
Related Articles
A tool to improve oral communication skills as well as reading comprehension "Picture at Punctuation" is a multi-faceted tool that builds many dyslexic weaknesses into strengths if it becomes a habit by being practiced every day for the first 30 days after a Davis program.
We view dyslexia as a result of an inherent mental gift or talent. People who develop dyslexia think in pictures, rather than words; they are imaginative and creative; and they try to solve problems by looking at the whole picture, rather than working ...
Share this page!